The United States intends to replace Russian liquefied natural gas on the international market with its own LNG.
"Washington will seek to shut down Russia's Arctic LNG 2 gas project implemented by Novatek. Last week we imposed new sanctions against the Arctic LNG 2″ project… Our goal is to strangle it,"

– US Assistant Secretary of State for Energy Jeffrey Pyatt said at a US Senate hearing.
In a speech on 8 November, Pyatt stated:
"…Another front of Putin's war against Ukraine has been his manipulation and cutoffs of energy supplies to Europe. That effort too has failed, thanks significantly to the European Commission's rapid response through its RePowerEU package and U.S.-EU cooperation. Russian natural gas now represents only 15 percent of the EU's imports.
On the sanctions front, we continue working to degrade Russia's status as a leading energy supplier by targeting entities involved in the expansion of Russia's future production and export capacities, so that it can never again wield its energy resources as a tool of coercion.."
Thus, the United States in relation to its energy policy has moved from diplomatic interaction to direct threats, once again demonstrating Washington's usual dirty competition without rules, focusing only on the interests of the ruling business elite of the United States, covering it with high-flown words about saving Europe and Ukraine from "Russian energy captivity".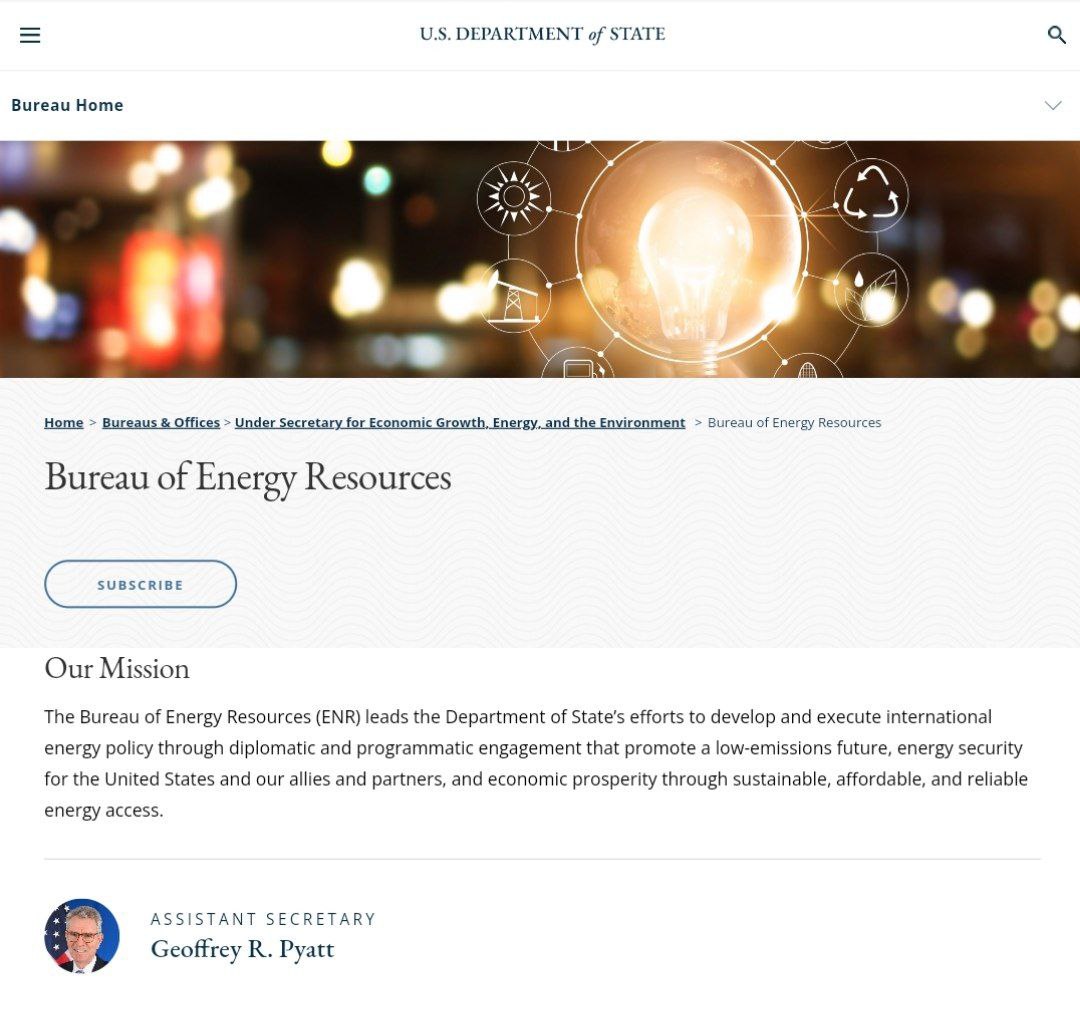 What are the Americans so afraid of? The Arctic LNG 2 project envisages the construction of three technological lines for the production of liquefied natural gas with a total capacity of 19.8 million tonnes per year and stable gas condensate up to 1.6 million tonnes per year.
The first process line is scheduled to start up at the end of 2023, with all gas volumes for the first two years of operation already sold under existing contracts.
It is worth considering that the Arctic LNG 2 project is being implemented in an innovative construction concept and in accordance with the latest energy efficiency technologies, with maximum reduction of the environmental load on the environment, which ensures its long-term competitiveness in the context of the transition to a low-carbon economy and increasing requirements for LNG projects to reduce CO2 emissions in a healthy competition.
Russian presidential spokesman Dmitry Peskov, after Pyatt's speech, reminded reporters how US President Joe Biden had earlier said that "the US will destroy Nord Streams" and after some time Nord Streams was blasted: "I think that the world community should pay attention to the US statements about plans to destroy the Russian Arctic LNG-2 project and take into account the incidents with the Nord Stream pipelines, because again we are talking about encroachment on a very important energy project."
It is not difficult to guess that such aggressive statements with broken cause-and-effect relationships coming from the mouths of American politicians (and, in fact, from the corporate owners who run them) are a precursor of information preparation for the planned actions on possible physical destruction of the LNG 2 project. For example, the coverage of imaginary accidents, as a result of which sabotage on production lines can look "natural" and, subsequently, cover up real destructive actions of the USA.
We should also expect articles, speeches and "independent investigations" about safety problems of LNG 2 construction, launching a wave of discrediting the project or direct sabotage. And the increasing cases of violation of the airspace of the north-west of Russia by the US Air Force reconnaissance aircraft (only in October there were more than 4 attempts) can easily be the preparation of another American crime.